Bohinj Valley Snowshoe Hike
Joy in the fresh snows of Zlatorog VIllage
Difficulty
Find new joys in the snow and taste the winter feel of Bohinj Valley. Led by experienced guides, venture off to explore the hidden charms of the snow-covered Zlatorog Village. Take four hours to get to know the hidden corners around Lake Bohinj and let your snowshoes take you to the beautiful sights awaiting you in the heart of the Triglav National Park.
While on the way you can easily find the time to lie down in the snow and wave your arms around to leave a trace that will keep Zlatorog wandering the next day. You do not need much to experience perfect pleasure: warm clothing, comfortable shoes and a camera to capture the unique moments. Ideal winter fun for the entire family and children aged 10 and older.
MEETING POINT AND TIME: upon agreement
DURATION: 4 hours
PHYSICAL FITNESS: 2
PRICE: from €40.00
INFO & RESERVATION: Grega, grega@hikeandbike.si, +386 31 374 660
Included services
A company of a guide
Snowshoes
Walking sticks
Surprise
From 40€ per person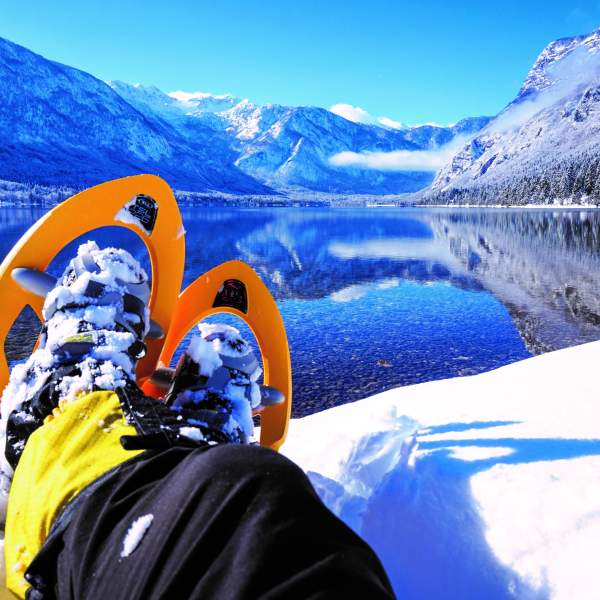 highlights
A fairy-tale trail around Lake Bohinj in winter time,

Winter vistas of the Triglav National Park in the company of an experienced guide,

A family-friendly experience, where you can adapt the duration and difficulty to your needs,

Getting to know the local peculiarities and stories.