Mountains, waterfalls and pastures
Explore 300+ km hiking trails in Bohinj
Bohinj is a well-known hiking destination and an excellent base for exploring the breathtaking Julian Alps. Nestled between the Alpine and pre-Alpine worlds, Bohinj, with more than 300km hiking trails, offers plenty of excursions and nearby peaks, making it a popular destination for hiking enthusiasts.
The stunning views of the natural surroundings make hiking in Bohinj a must-do activity, regardless of whether you visit in the winter or summer months. The hills around vary in difficulty, offering a range of hiking trails suitable for all levels, from beginners to experienced hikers. Families, including those with small children, will also find plenty of opportunities for outdoor adventures.
Discover the top places to visit or climb in Bohinj, and experience the thrill of nature's beauty.
Included services
Accommodation in ALPIK Chalets - Bohinj
Zlatorog's welcome
Washing & Drying services (extra charge)
Free private parking
Free high speed wifi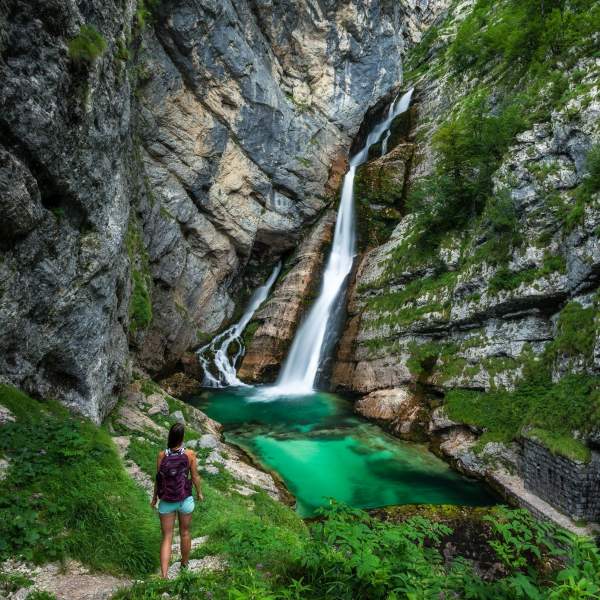 WATERFALLS & GORGES
Savica Waterfall – one of the most famous waterfalls in Slovenia. Did you know that Savica Waterfall produces negative ions that are believed to have health benefits, such as reducing stress and boosting the immune system?
Mostnica Gorge and Voje Waterfall – two of the most stunning natural attractions in Bohinj. The Gorge is known for its steep walls and unique erosion potholes. Did you know that the largest pothole in the gorge is about 20 meters deep?
Ukanška Suha Waterfall – a hidden gem in the Bohinj area, located in a remote and unspoiled part of the Triglav National Park. Did you know that the waterfall is over 20 meters high and cascades down the rocky cliffs in a stunning display of natural beauty?
MOUNTAIN PASTURES & MEADOWS
Uskovnica & Zajamniki – two beautiful mountain pastures, reachable by a pleasant hike through the forest and both offer stunning views of the Julian Alps. During summer months local farmers graze their cattle and produce traditional Bohinj cheese.
Zadnji Vogel – is a stunning alpine meadow surrounded by sparse pine and larch trees. During spring, the pastures come to life with a variety of beautiful Alpine flora, making it a great place to explore. Additionally, you can hike further up to Mt. Vogel.
Laz Pasture – is a picturesque mountain pasture in Bohinj, known for its lush green meadows where cattle graze freely. The pasture also has a traditional cheese-making cottage where visitors can taste and purchase homemade cheese.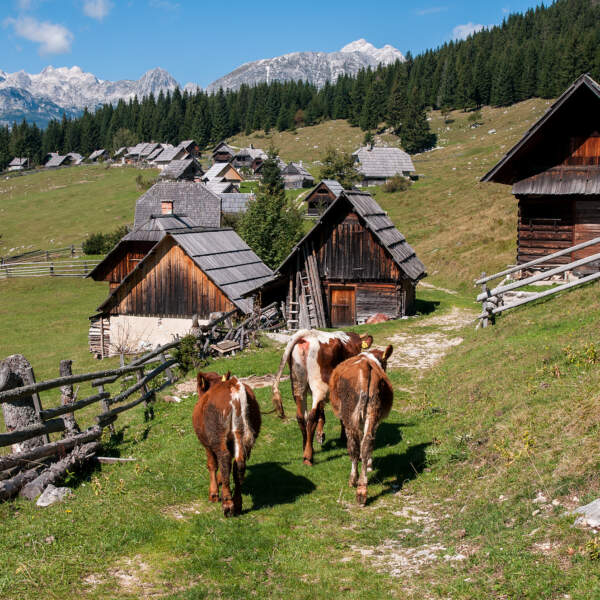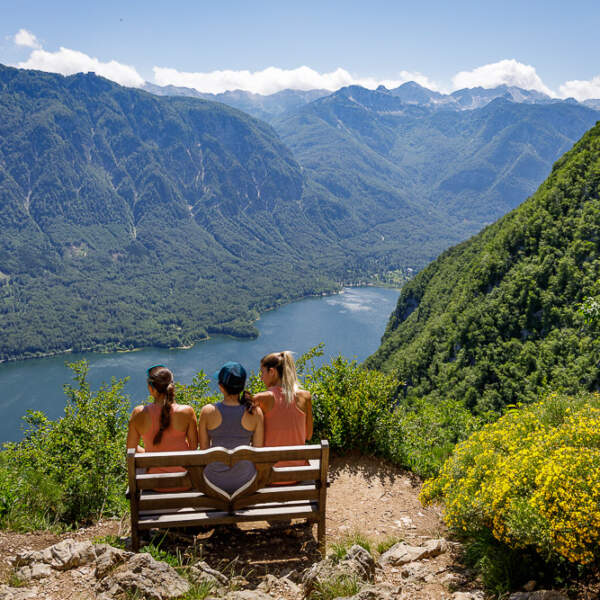 LAKE BOHINJ VIEWPOINTS
Vogar – this viewpoint offers stunning views of the Bohinj Lake and Valley. The hike takes around 1 hour and is suitable for children.

Peč & Rudnica – are two small hills that offer panoramic views of Lake Bohinj and the Julian Alps. The hike to Peč takes about 20 min, and to the top of Rudnica around 1.5 hours and is suitable for families as well.

Vodnik's viewpoint – is a family-friendly destination with minimal effort required to reach it. From the top you can enjoy views of a significant portion of Bohinj and Julian Alps. During the summer season you can use a hop-on-hop-off bus service to Koprivnik, where the hike starts.

OVER 2000m
Triglav – is the highest mountain in Slovenia and a symbol of the country. Climbing Triglav is a demanding but rewarding experience. Recommend only for experienced hikers.

Viševnik – is popular and easy to reach peak, suitable for families with older children also. The trail to the summit is well-marked, making it an enjoyable experience for all.

Debela peč – is one of the most popular and easily accessible 2000-meter peaks in Slovenia. It is famous for its magnificent views of the highest mountains in the Julian Alps.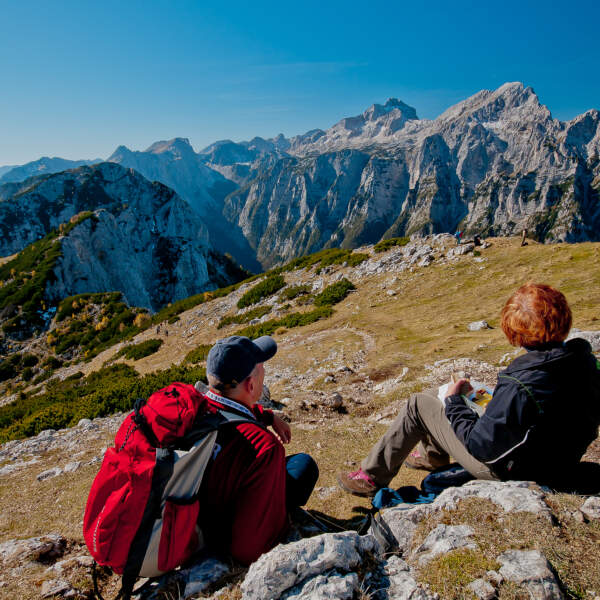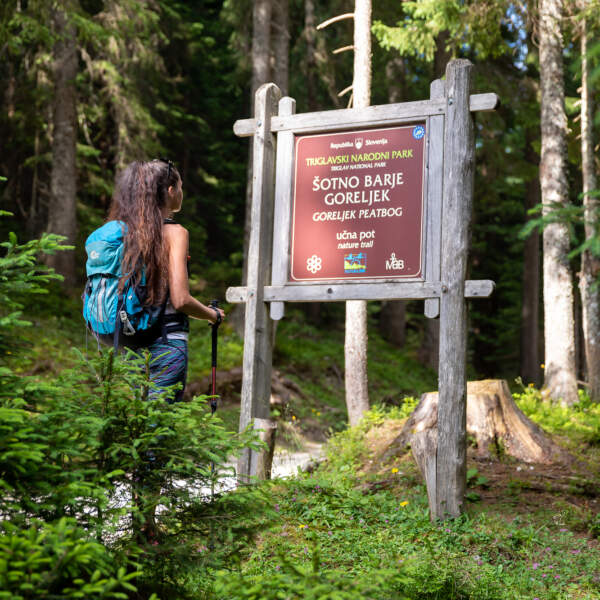 JULIANA TRAIL
Juliana Trail is a 267-kilometer circular hiking trail around the Julian Alps, passing through the Bohinj region. The trail offers a unique experience of unspoiled nature and stunning mountain views, suitable for hikers of various levels of experience. Along the way, you can experience the rich cultural heritage and traditions of the local communities, indulge in delicious cuisine, and bask in the untouched natural beauty.
Choose your unit in our chalets and start planning your hiking vacation. For a unique local experience, we recommend hiring a licensed guide, who knows all the stories and legends about the area.