Biking Trails & Thrills
Ride through stunning landscapes in Bohinj
With its diverse terrain, from the stunning valley to the lush meadows and pastures, Bohinj offers endless possibilities for cycling enthusiasts. The trails around Bohinj are suitable for all levels, from leisurely rides along scenic paths to more challenging mountain routes.
Biking in Bohinj will take you on a journey through picturesque villages, untouched nature, and crystal-clear streams. You can explore the area on your own or join a guided tour, which will take you to the best spots and hidden gems.
Whether you are an experienced cyclist or a beginner, Bohinj has something for everyone. The breathtaking views of the Julian Alps, fresh mountain air, and serene surroundings will make your cycling adventure an unforgettable experience. So come and explore the beauty of Bohinj on two wheels.
Included services
Accommodation in ALPIK Chalets - Bohinj
Zlatorog's welcome
Storage room for your bikes
Bike rental (extra charge)
Washing & Drying services (extra charge)
Free private parking
Free high speed wifi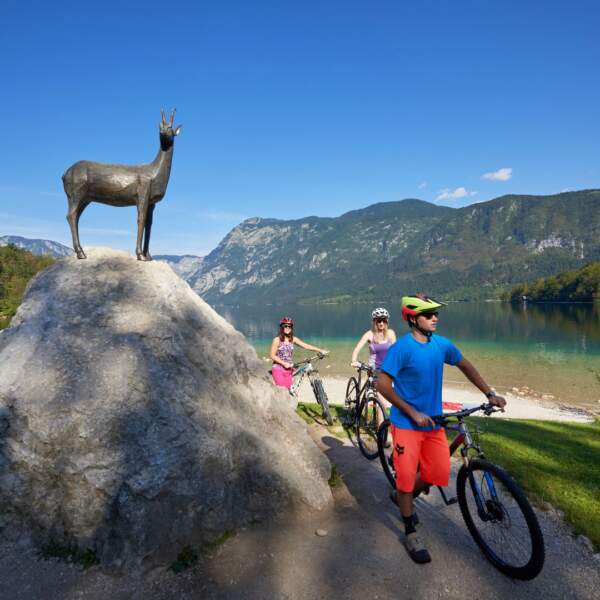 BOHINJ CYCLING ROUTE
Bohinj Cycling Route is a picturesque 12-kilometer loop connecting the lower and upper Bohinj Valley. It runs past numerous cultural and natural sights in Bohinj.
This route is suitable for all levels of cyclists, with mostly flat terrain. It's an excellent way to explore the beauty of Bohinj at a leisurely pace and enjoy the fresh mountain air.
CYCLE TO SAVICA WATERFALL
This tour runs mostly on the main road, slightly ascending all the way. From the parking area you'll have to hike more than 500 steps to reach the waterfall, which can be a great addition to your cycling trip.
Visiting the Savica waterfall is best during the morning hours when the sun shines directly on the falls, creating a beautiful display of rainbow in the mist.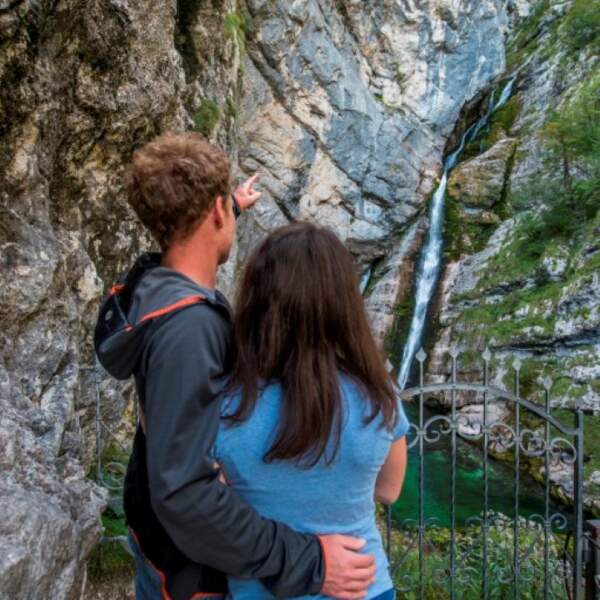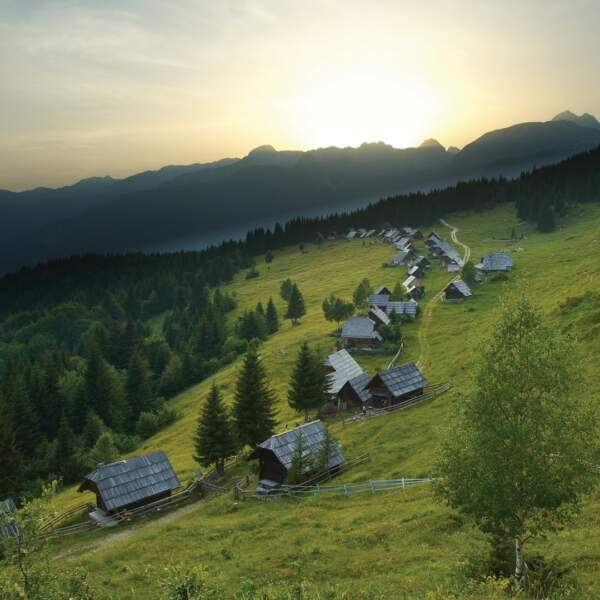 TO USKOVNICA AND ZAJAMNIKI PASTURE
The mountain biking route to Uskovnica and Zajamniki pastures is a thrilling ascent that rewards riders with stunning mountain views. The route features a mix of gravel and forest paths, with some challenging uphill sections that will put your skills to the test.
As you reach Uskovnica pasture, take a break in a mountain hut and enjoy the peaceful surroundings, which will make you feel like you're in a different world.
CYCLING ON POKLJUKA PLATEAU
Cycle along enchanting spruce forests on Pokljuka, and visit mountain pastures where you'll see cattle grazing in the summer months. When in Rudno Polje, you can visit the Biathlon center, which is the venue for biathlon world cup competitions and is popular for cross-country skiing in winter.
We advise taking a summer Hop on – Hop Off bus to Rudno Polje starting point.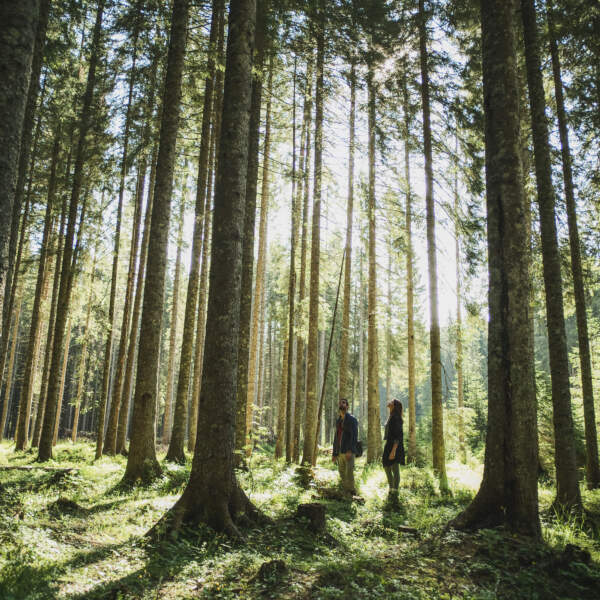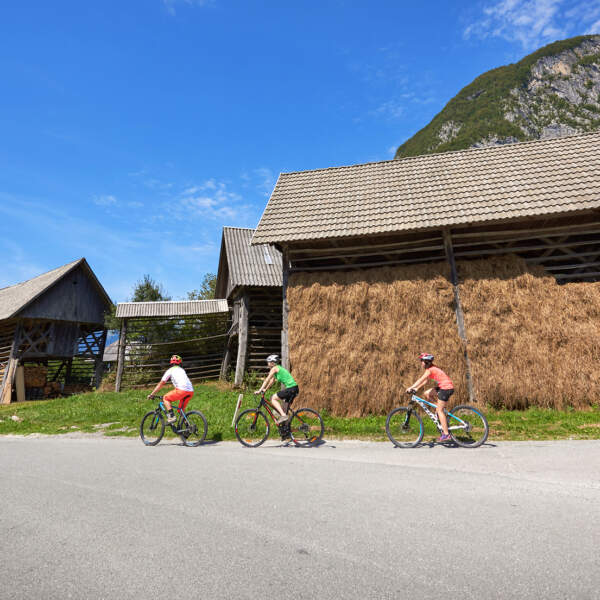 JULIANA BIKE
This 31km long cycling tour takes you from Bohinjska Bistrica to Lake Bohinj, Upper Bohinj Valley, Uskovnica and Zajamniki pasture and further to Goreljek village.
This route is best suited for experienced and prepared cyclists who are up for a challenge. It takes more than 4 hours and you'll ascent more than 1000 m.
Choose your unit in our chalets and start planning your cycling vacation. For a unique local experience, we recommend hiring a licensed guide, who knows all the stories and legends about the area.