Autumn fairytale
Your autumn tale begins here
At ALPIK Chalets – Bohinj we don't just write stories; we create unforgettable memories. Memories that you will carry with you and share with your loved ones. Here, beneath the forest canopies and along the shores of the crystal-clear Bohinj Lake, every moment merges into the enchantment of this season. The leaves become a living canvas, transforming into a colorful palette of shades that come to life in front of your eyes.
Take a moment to pause and listen to the whispers of the wind, carrying nature's tales. Embark on explorations of the surrounding trails that lead you to hidden waterfalls, idyllic forests, and peaks offering panoramic vistas.
Find refuge in our ALPIK Chalets – Bohinj on autumn evenings, as you warm up by the fireplace and indulge in a good book with a cup of warm tea, accompanied by the crackling of logs. This is your opportunity to write your autumn story here with us, where the enchantment of every moment transforms into an unforgettable memory.
Included services
Accommodation at ALPIK Chalets**** - Bohinj
Zlatorog's welcome
Bohinj breakfast (optional)
Free parking + EV charger
Free high speed WiFi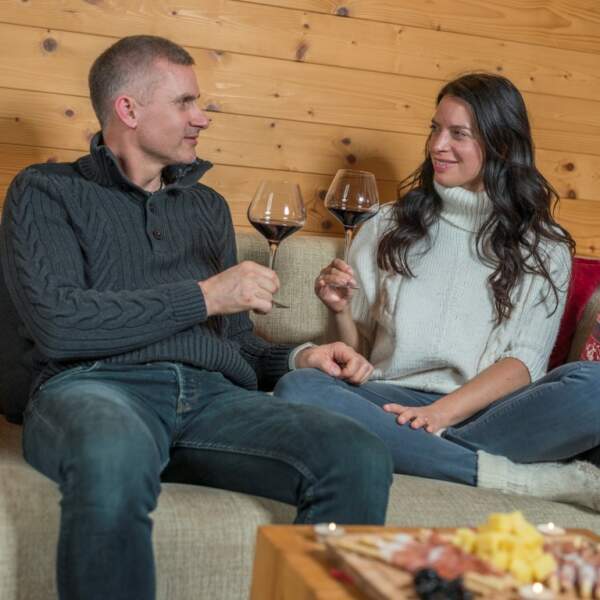 READY FOR YOUR MOST BEAUTIFUL GETAWAY YET?

We offer you the perfect combination of luxury and natural beauty, where every moment becomes an unforgettable experience. ALPIK Chalets – Bohinj provides you with the comforts of home while surrounding you with the unique alpine charm. Discover why your stay with us can be your most beautiful one yet.
Top Location – Amidst unspoiled nature near Bohinj Lake
Wooden Design – Beautiful interior décor in alpine style
Privacy and Tranquility – Chalets surrounded with the silence of nature
Enchanting Ambiance – Charmingly lit interiors and exteriors of the chalets
Book your autumn getaway with us and immerse yourself in the magic of fall.
Reserving your unit is just a few simple steps away. If you need additional information or assistance with your reservation, please contact us via email at alpik@alpik.com. We look forward to seeing you soon.