Winter fairytale in Bohinj
3 nights and 3 days skiing - from € 263 per person
You will not be the least bit sorry, if you decide to spend your ski holidays in Bohinj, Slovenia. Unspoiled nature, ski slopes for beginners and experienced skiers, more than 70 km cross-country trails and many possibilities of spending free time outdoors will ensure you will have remarkable experience.
This is the offer you can not miss this winter. We have combined accommodation in ALPIK Chalets – BOHINJ and skiing on Ski Center Vogel, which is only 600m away from us. We offer 40% discount for children up to 14,99yrs and 10% discount for youth and seniors over 60yrs.
Are you interested? Read more about us and our offer.
Included services
Provided
High speed
3 night's accommodation in Zlatorog Village
Zlatorog's welcome
3 days skiing on Vogel Ski Center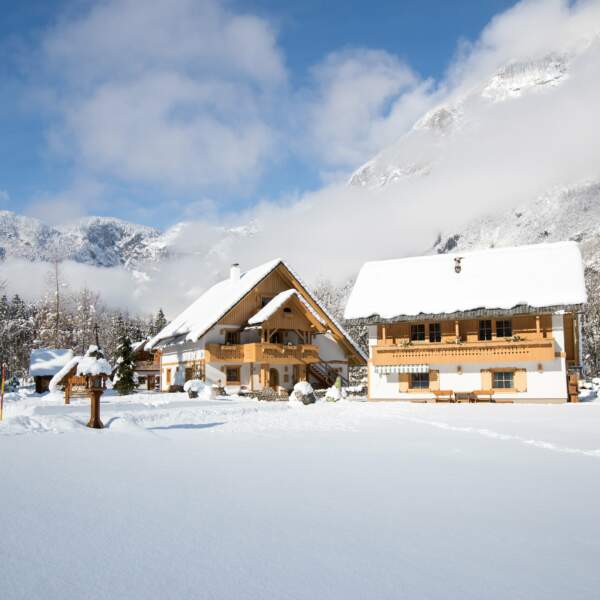 Where are we located?
Find us in Ukanc village, in Bohinj, Slovenia. Our location is an excellent starting point for excursions in Bohinj region. We are located in the middle of nature, only 250m from Lake Bohinj and only 600m from Vogel Ski Center.

What accommodation type is available in this offer, how many people can we accommodate?

We offer chalets and apartments of various sizes for rent. Some are suitable for 2 people, others can accommodate up to 6 people. The apartments attract both, the young and the young at heart, couples as well as families. Some units includes fireplace and there is a sauna in Chalet Zlatorog.

How can you book this offer?

You can book by selecting your arrival date and clicking on "check availability" above. You can also e-mail us at alpik@alpik.com. You will receive an offer to your e-mail address, which you confirm with paying the deposit.
We kindly ask you to write the number of nights and number of persons in the inquiry (adults, children and their age) so that we can prepare you offer immediately.

What can you do and see in Bohinj if you don't ski?
You can choose between many outdoor activities during winter in Bohinj. Did you ever tried cross-country skiing or snowshoeing? Families with children will love to go iceskating, horse-back riding or sledding. Imagine the evening walking with torches near the Lake Bohinj and listening to local stories. There are many hiking possibilities in the surrounding and many viewpoints from where you can admire Bohinj Lake from above.

Do we offer any meals?

You will have the opportunity to taste an authentic Bohinj breakfast, prepared by local chefs. There are three types: meat, fish and vegetarian. Breakfast will be delivered right to your doorstep.

Are there other combination of package available?

Yes, we can prepare you accommodation + ski ticket package from 2 to 7 nights. Please send us your wishes to alpik@alpik.com.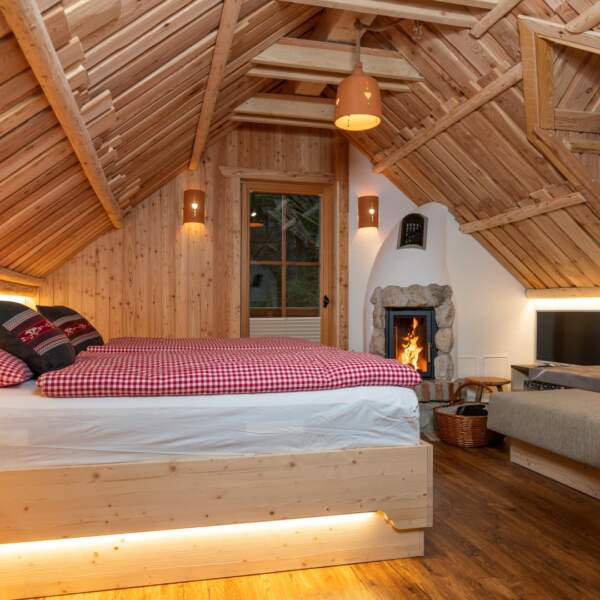 We can prepare the offer according to your wishes. Please let us know in the inquiry how many nights would you like to stay and for how many days you need ski tickets. Tourist tax, registration fee and final cleaning fee is not included in package price and is paid to the accommodation provider.